Dean Sperling Law is a legal services firm working in the best interests of small, medium and large businesses like yours and providing positive resolution in cases involving contractual disputes, landlord-tenant issues, unlawful detainer & lease disputes as well as debt collection from secured and unsecured creditors.
(949) 333-6540
Oh that's Lawful (The Dean Sperling Blog)

On January 1, 2019, a new California law will take effect that will require lawyers to make sure their clients understand the implications of California's legal protections for mediation communications, BEFORE the client agrees to mediation. Note: If the client has already agreed to mediation before seeking counsel then informed consent will be required as […]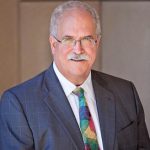 Dean Sperling Rock God of the Law
Skills
Resolving Your Issues
Dropping the hammer
Winning for You
Business Litigation - Landlord/Tenant issues; contract litigation; creditor rights and creditor bankruptcy.