Dean Sperling Law is a legal services firm working in the best interests of small, medium and large businesses like yours and providing positive resolution in cases involving contractual disputes, landlord-tenant issues, unlawful detainer & lease disputes as well as debt collection from secured and unsecured creditors.
(949) 333-6540
Oh that's Lawful (The Dean Sperling Blog)

California's biggest tech companies will be facing new consumer claims after privacy incidents and the California Court System is preparing to make it even easier for consumers to bring new actions. The New California Consumer Privacy Act goes into effect on Jan 1, 2020 and federal courts in California are lowering the bar for consumers […]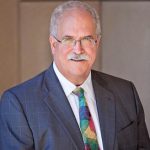 Dean Sperling Rock God of the Law
Skills
Resolving Your Issues
Dropping the hammer
Winning for You
Business Litigation - Landlord/Tenant issues; contract litigation; creditor rights and creditor bankruptcy.